The automotive industry is massive and constantly evolving; Automotive Forging Companies strive to be innovative, safe, and efficient. One way to achieve these goals is by using high-quality parts and components; these parts are crucial for the smooth operation of cars and trucks.
Forging is one of the most effective ways to produce such components. It involves shaping metal into a desired form by applying high compression forces. Forged components are widely used in the automotive industry because they offer several advantages over other metalworking techniques. For example, forged parts are more vital than cast parts, more dimensionally accurate, and less heavy.
Forged parts are used to manufacture automobile engine blocks, transmission parts, suspension components, and more. Here we've compiled a list of the top six automotive forging companies to help you understand the industry's current state and find the right partner for your forging needs. These companies represent the best that the automotive forging industry has to offer. Whether you are an automotive manufacturer, supplier, or end-user, this list is invaluable for anyone interested in the automotive forging sector.
Know About Top 6 Automotive Forging Companies In The USA
About Automotive Forging Companies
In the fast-paced automotive manufacturing world, a forging company can make all the difference. Automotive Forging companies have earned their reputation as industry leaders by focusing on precision, quality, and efficiency. These companies use the latest forging technology and offer unparalleled expertise and experience to help companies stay ahead in the market.
Whether you need lightweight, high-strength components or complex structural parts, they have the tools and skills to deliver. These companies are committed to more than just their products. They are actively working to reduce their carbon footprint, create more sustainable manufacturing processes, and invest in cutting-edge technology. By using the latest materials, they are driving innovation and pushing the boundaries of what's possible.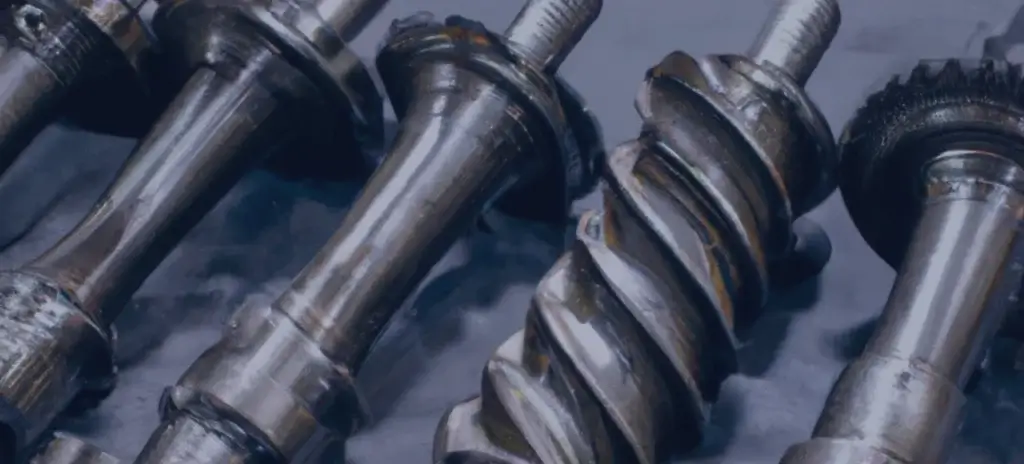 Benefits Of Forging Auto Parts
Increased Safety: Forged parts are more vital and reliable and can improve the safety of your vehicle. This is especially true for critical components like suspension and steering parts.
Improved Performance: Forging can reduce the weight of a component, improving fuel efficiency and performance. This makes it ideal for use in high-performance vehicles.
Cost-Effective: It is a popular method for producing large numbers of metal components because it requires less material and less post-production machining than other metal-forming processes.
Consistent Quality: The forging process makes parts with consistent quality and dimensions. This helps ensure that the components fit precisely and function correctly in the vehicle.
Strength and Durability: Forged auto parts are stronger and durable than other metal parts, making them more reliable and long-lasting.
Customization: Forged components can be customized to meet specific needs and requirements.
Top 6 Automotive Forging Companies In The USA
Zetwerk
Zetwerk, located in the United States, is recognized as one of the best automotive forging companies that provide unprecedented expertise and quality to its clients. We are dedicated to delivering the best possible results to our clients. We are a team of experts with decades of experience in the forging industry. Zetwerk produces top-quality automotive forging parts using cold, rolled ring, open-die, and closed-die forgings. We use state-of-the-art equipment and techniques to create top-quality parts for auto manufacturers. Our precision, focus on accuracy, and commitment to excellence ensure that we produce components that meet the highest standards. Our commitment to quality is just one of the services we offer. We also have the experience and expertise to handle any automotive component, whether you need forging for transmission parts or engine components.
Sypris Solutions
Sypris Solutions manufactures forged parts for the oil and gas, petrochemical, and automotive industries. The company has factories in Kentucky and Mexico. It supplies OEMs under exclusive sole-source agreements, making pipe ends, anchor flanges, and drivetrain components.
Powers & Sons, LLC
Powers & Sons supplies forged tie-rod ends, control arms, and other automotive steering and suspension components. The Tier 2 supplier also makes various aftermarket products for the industry. It has two manufacturing facilities in Ohio and an assembly facility in Mexico.
Aichi Forge USA, LLC.
Aichi Forge USA is a subsidiary of Aichi Steel based in Japan. It operates a Kentucky facility that manufactures forging auto parts, including crankshafts and drives shafts. Forged materials include carbon steel, alloy steel, micro-alloy steel, and carbon arc remelting steel.
Angstrom-USA, LLC
Angstrom Automotive Group manufactures forged vehicle components used in cars and other vehicles. The company has factories in several locations in the United States, Germany, and Hungary.
American Axle & Mfg. Inc. (AAM)
American Axle & Manufacturing supplies parts for automotive engines, powertrains, and transmissions. Its forging processes include warm, hot, and cold forging. The company also produces complete drive units.
If you're looking to stay ahead in the automotive forging industry, keep an eye on these top six companies. Their commitment to quality, innovation, and sustainability makes them a valuable resource for any project. So if you want to ensure your success in the industry and stay ahead of the curve, explore what these top companies have to offer and see if it might be a good fit for your needs.
Zetwerk is the top automotive forging company in the USA, offering unparalleled quality, expertise, and a commitment to sustainability. We have the solutions you need for your vehicle parts or for any other forging needs you may have. Contact us today to learn more about what we can do for you!